Behind the Machine Season Finale - "History Will Be Made"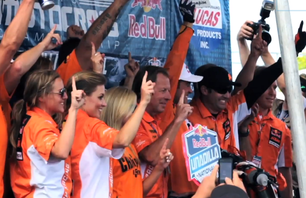 KTM's 'Behind the Machine' season finale
It was going to happen sooner or later, but without all the hard work, sweat and tears that went into KTM's 2012 season, a premiere class championship was out of the question. Three years ago, KTM earned their first Championship in Europe and set out to make it happen again on American soil. In the season finale of "Behind the Machine", history will be made. Be apart of this monumental moment and watch it below!