BNQT Daily Five - 5 Action Sports Videos of the Day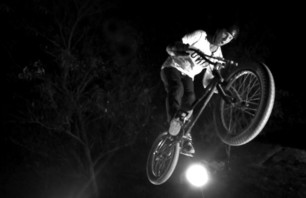 Gabby Medina joins unlikely footwear producer Rip Curl white the 040 BMX park celebrates its 1-year anniversary thanks to the support of Monster Energy.
The Red Bull X-Fighters 2013 season will soon be underway and we look back t what went down at Arlington Supercross.
That and more in today's Daily 5.
BMX Dirt Super Slow Motion: Tom and Luke Bridges from Allan Hardy Visual on Vimeo.