BNQT Daily 5 - Five Action Sports Videos of the Day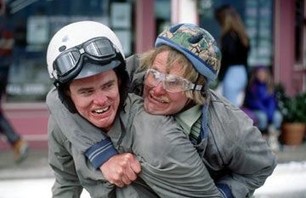 Loyd and Harry love Winter X in Aspen.
X Games is officially underway in Aspen - from Shaun White and Mark McMorris duel to the return of snowcross, all eyes will be checking out Ramona Bruland and asking what happened to Sal Masekela.
We're happy for Kevin Pearce to be doing some announcing as well and certainly will find plenty to entertain us in Aspen regardless of the fact this is no First Date to the land of beer and salmon.
Oh and be sure to check out DC's "Moto Defined By" - we likey.
First Date from Dillon Chang on Vimeo.
Bonus - Harry and Loyd are going to Aspen!!