BNQT Daily 5 - Five Action Sports Videos of the Day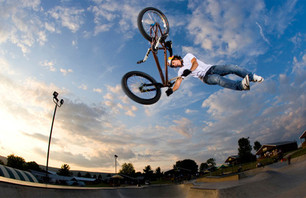 If your "year in review" is a chronicle of traveling the globe to surf idyllic reef breaks, tropical blue barrels then you know you're on the right track. Such is the case for Australian super surfer Sally Fitzgibbons.
Another super athlete is skateboarder Sean Malto, who talks to Nike to describe who inspires him most.
The boys from DC BMX provide some holiday inspiration for needy kids in San Diego, while North Face athlete Sam Smoothy offers a snapshot of growing up as a pro skier.