BNQT DAILY 5 - FIVE ACTION SPORTS VIDEOS OF THE DAY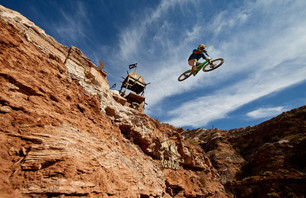 BNQT DAILY FIVE, Photo: Redbull
In this video you can see some fantastic passages made by Robert Kubica with a beautiful Subaru Impreza S12 WRC during the 2012 Rally Ronde Gomitolo. From CG's gap to Cam Zink's 360 off the Oakley sender, here's a look back at 5 iconic Red Bull Rampage moments.  Primo's connect in New Zealand, Josh De Reus, just dropped a new edit of footage he's stacked over the last bit of winter in the southern hemisphere. Jadson Andre gets loose in between events in Brazil.  Some of the iNi Cooperative team made it up to Mt. Hood for a little summer boarding.... and damn does it look like a good time.
RALLY VIDEO
ROBERT KUBICA SUBARU IMPREZA
MTB VIDEO
UNMISSABLE REDBULL RAMPAGE MOMENTS
SKATE VIDEO
THE BERRICS X QUIKSILVER [COLIN KENNEDY]
BMX VIDEO
JOSH DE REUS NEW ZEALAND CHAPTER [PRIMO BMX]
Primo - Josh De Reus - New Zealand Chapter from PRIMO on Vimeo.



SNOW VIDEO
SUMMER BOARDING WITH INI [INI]