Australia's Most Underrated BMX Rider--Chris Courtenay Bringing the Heat!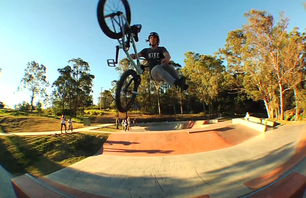 Chris Courtenay bringing his A Game all day every
day
He's flown under our radar for quite some time but Aussie rider Chris Courtenay is bringing the heat and we've sure as hell noticed! The Colony team rider's latest edit a banger-full of some of the most original tech, big tricks and style we've seen in a while. Filmed around the coast of Australia over the past few months, this one will be a huge hit for sure. Peep the madness below!