Ahmet Dadali - Traveling Austria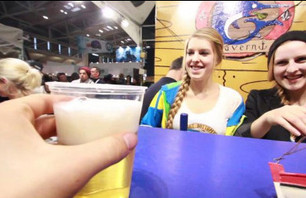 Photo: Ahmet Dadali
Cheers ladies, Ahmet loves ya!
Ahmet Dadali, with the help of filmer Ben Hubbly, documented his trip to Austria. Through this edit he shares some fun times and some super fun pow shredding. According Ahmet not a whole lot of people ski pow in Austria. So you should follow his footsteps and take a trip there for some virgin pow. Or just sit back and watch Ahmet enjoy it sick fashion for you.