A Rare Glimpse of Erica Hosseini Out and About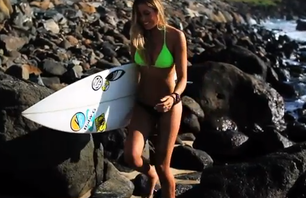 It really seems like we don't see enough of Erica
Hosseini these days...
In case you forgot, before Alana Blanchard and Monica Byrne-Wickey there was Erica Hosseini. Nowadays we don't see enough of Erica but when we do it's a real treat.  Back in 2005, Erica won 5 NSSA titles and the National Open Women's Title and Governor's Cup. In 2007, she won the Roxy Pro Jr. and the Volcom Championships in 2008. Although Erica now models for brands like Sector 9 and Jose Cuervo, we can tell from this G-Shock video that she's still got it goin' on.