A Bra Boy is in Trouble Again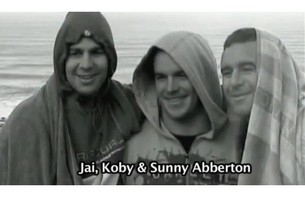 The notorious Bra Boys are known as much for their criminal mischief as they are for their surfing prowess.  The documentary which delved into the lives of the Bra Boys, appropriately titled Bra Boys and narrated by Academy Award winning actor Russell Crowe, went deep into the culture of the borderline gang and what drove them into a life of crime and surfing.  One of the notorious Bra Boys, Jai Abberton, brother of surfing star Koby Abberton, was issued an arrest warrant after failing to appear in court on charges of assaulting police.
Abberton was arrested on March 3rd for fighting with police officers at a Byron Bay police station after ripping out a phone and a monitor from a wall.  In addition to the arrest warrant, Abberton was fined $450 for offensive behavior, $83 for court costs, and his attorney officially withdrew from the case.